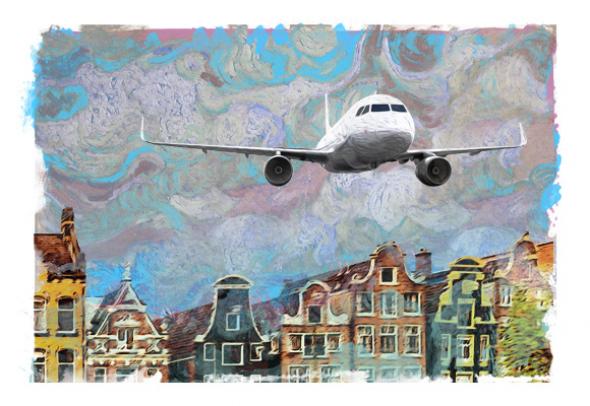 Celebrate spring in colorful Amsterdam with the convenient flights of Bulgaria Air
Amsterdam is one of the most beautiful and colorful European destinations that everyone should visit at least once in their life. Intriguing and colorful, the city is especially captivating in the spring. Then little by little the streets of Amsterdam began to come to life and filled with a variety of art installations, activities, people and cyclists. Spring is also the season in which the famous Dutch tulips begin to bloom. Only during these months you can enjoy the fabulous Kukenkoff tulip gardens near Amsterdam. So do not hesitate, but celebrate spring, heading to the city of canals, museums and red lanterns.
With the transition to a summer schedule, Bulgaria Air offers even more convenient daily flights between Sofia and Amsterdam. They are performed every morning from 06:55. The national carrier is also the only airline that operates direct flights between Sofia and Amsterdam. You can buy plane tickets online at www.air.bg and through our mobile application Bulgaria Air, as well as through our offices in the country and abroad, as well as through the agency network. The price of all Bulgaria Air tickets between Sofia and Amsterdam includes all airport and fuel taxes, as well as 1 hand luggage up to 10 kg + 1 handbag / laptop, free check-in and 4-course menu in business class or warm sandwiches and drinks in economical.