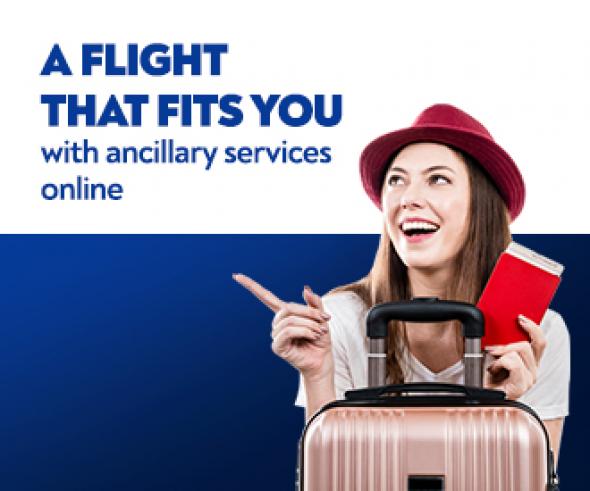 Bulgaria Air Has additional online services
The national carrier "Bulgaria Air" is introducing additional online services that enable every passenger to add a preferred service to their reservation via the website or mobile application. This is another step that the airline takes in line with its mission to take care of passengers, offering them the highest quality of service and ensuring a peaceful journey to all who choose to visit their dream destination.
The best-selling services on scheduled flights of "Bulgaria Air" - choosing a seat on the plane, adding extra checked luggage, transportation of sports equipment, etc., are now available at any time of the day when buying a ticket online through the website or mobile application. Thus, everyone has the opportunity to quickly, easily and comfortably add to their reservation the convenience that will make their trip even more comfortable and pleasant.
The menu on board of the national carrier becomes even more diverse. Along with free catering on all international routes, the airline is also introducing the possibility of choosing tempting menus for a fee. Thus, "Bulgaria Air" passengers will be able to choose between the standard hot sandwich included in the ticket price, or any of the four delicious meal offers on board the plane according to their own preferences.
By implementing the services that are part of the airline's product portfolio, "Bulgaria Air" strives to meet all needs of its customers, providing them with the highest service quality. The development and improvement of all offered services continues to be a priority for the airline.