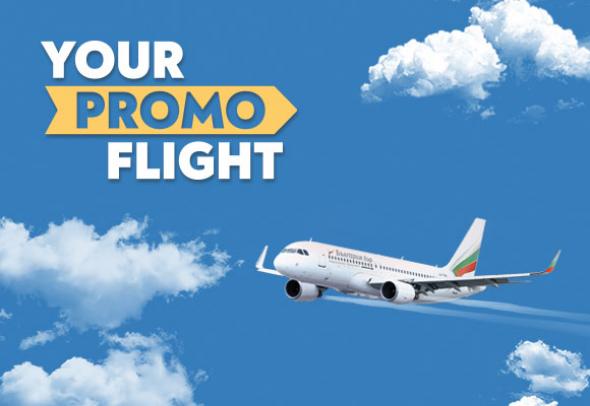 "Bulgaria Air" with an extended promotional campaign until December 9!
The national carrier "Bulgaria Air" extends its promotional terms for the purchase of economy and business class plane tickets until December 9. Every passenger has the opportunity to take advantage of lower prices for travel on all international routes startedby March 31, 2023.
The lowest prices for travel in economy class start from 69 EUR one way. By taking advantage of the preferential terms, passengers are entitled to 1 piece hand luggage up to 10 kg + handbag/laptop, packaged warm tasty sandwich, chocolate bar and beverages on board, as well as free check-in. All applicable fees are included in the ticket prices.
You can find more information about Bulgaria Air flight ticket prices by destination HERE.
In addition to online at www.air.bg and our Bulgaria Air mobile application, tickets can be purchased through our offices in the country and abroad, as well as through the agency network. Depending on the issuer of the ticket, an issuance fee may be added.
Have a nice flight! Have pleasant emotions!