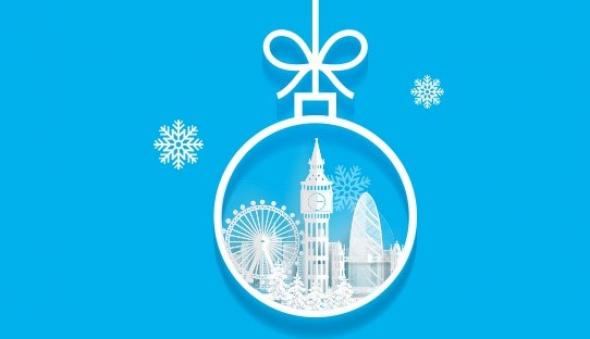 Bulgaria Air with an additional flight between Sofia and London on Christmas
The National carrier Bulgaria Air launches an extraordinary additional flight between Sofia and London on December 25, 2021
For all the passengers who have not the opportunity to buy tickets on time, or cannot fly on December 24, 2021, Bulgaria Air launches extraordinary additional flight between Sofia and London on December 25, 2021.
For Christmas everyone can take advantage of the opportunity to go to their family and celebrate Christmas and New Year holidays thank to the additional flight on the route of the airline.
Do not miss the chance to surprise your loved ones. Providing an additional flight between Sofia and London precisely on Christmas is a part of the mission of the national carrier to provide connection between the Bulgarians abroad and their homeland. The choice of a day for this route to be performed is dictated on the base of travel trends around the holidays.
From the beginning of November the travel with the national carrier became even more pleasant. The airline has resumed offering food on board, as well in economic, as in business class. Passengers who have chosen to fly in economic class receive free hot packaged sandwich and beverage by choice, and passengers in business class have the opportunity to enjoy a varied and very tasty four-course meal.
Everyone can make their trip more spacious and tasty by taking advantage of the Upgrade to Business Class service from 24 hours to 40 minutes before the flight. On the occasion of the resumption of catering, the airline allows more passengers to enjoy the culinary delights with attractive prices for business class tickets. Information about all current promotions of Bulgaria Air can be found on the company's website and social networks, and tickets can be purchased online at www.air.bg, as well as through the mobile application Bulgaria Air.
In the best interest of health and safety of the passengers, wearing of safety masks during a flight with Bulgaria Air remains mandatory for all. For maximum protection, the airline's aircraft are disinfected with both special detergents and ultraviolet (UV) rays through the HoneywellUV Cabin System II. The technology has been proven to destroy all viruses and bacteria from smooth surfaces.
The air quality in the aircraft is guaranteed by special HEPA filtering systems, which ensure constant circulation of heat-treated air up to over 200 degrees, limiting the possible spread of any contamination by air.