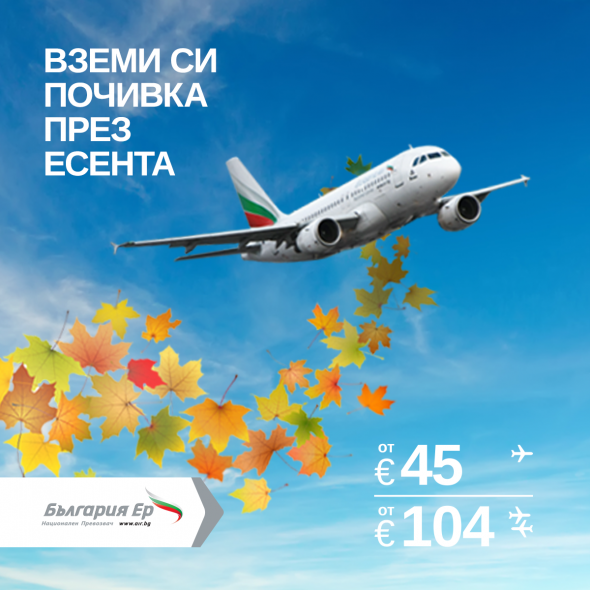 Bulgaria Air opened more than 27 000 seats at it's lowest prices
The national carrier Bulgaria Air has opened more than 27 000 seats at its lowest prices with the special campaign for passengers - "Take a break in the autumn". Passengers can purchase airline tickets to 20 destinations at the lowest airline's prices. They have to use them for trips by December 15th.
The lowest prices for two-way trips start at 104 euros.
Details about special autumn campaign and the prices of airline tickets can be found in the "Promotions" section. You can book your ticket online, at the airline's offices or by contacting the Customer Service Center at +3592 402 04 00 at e-mail: callFB@air.bg

Don't miss the magic of autumn - visit one of the top places for travelling!