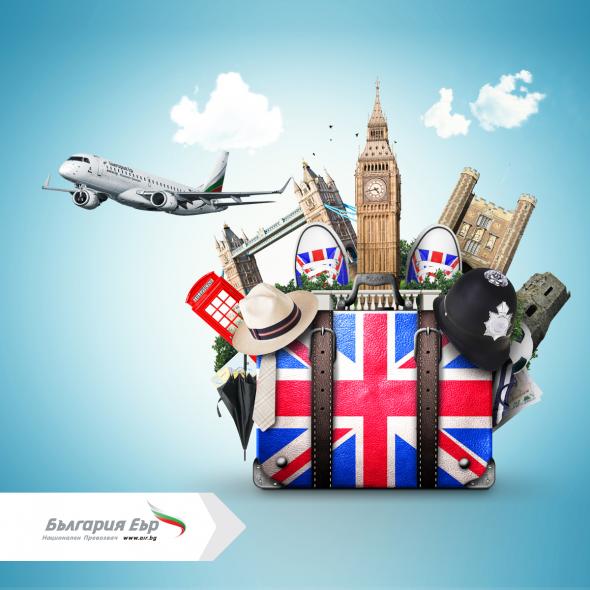 Bulgaria Air' has promotional prices of tickets from/to London.
The national carrier 'Bulgaria Air' starts a promotion for airline tickets for its flights between Sofia and London.
One-way ticket from Sofia to London is at the price of EUR 51. You can take advantage and buy tickets at special prices until December 26, 2021.
The prices of the tickets for flights from London to Sofia start from GBP 64. Take your ticket at special price until January 16, 2022.
The indicated prices include all fees, 1 piece hand luggage up to 10 kg + 1 handbag/laptop, free check-in, as well as catering on board during the flight.
Prices are validif there are vacancies in the promotional class.
Tickets can be purchased online at www.air.bg and our mobile application Bulgaria Air, and also through our offices in the country and abroad, as well as through the agency network. In the best interest of the passengers' security and health, wearing protective masks during a flight with 'Bulgaria Air' remains mandatory for all.
For maximum protection, the airline's aircraft are disinfected with both special detergents and ultraviolet (UV) rays through the Honeywell UV Cabin System II. The technology has been proven to destroy all viruses and bacteria from smooth surfaces.