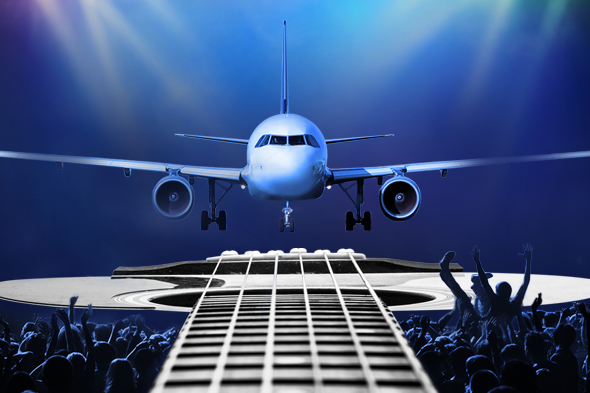 Bulgaria Air gives free flight tickets and entrance for two for the Lollapalooza festival in Paris with a game on its renewed website
With the launch of Bulgaria Air's renewed and more functional website, the national airline decided to surprise the passengers with an interesting game that would bring the winner unforgettable emotions. With the game # Tickets, Festival and a friend one lucky guy will win 2 two-way flight tickets to Paris and entrance for two for the famous Lollapalooza festival, which this year will be held on 22 and 23 July in the French capital.
The mechanism for participation is easy – names of musicians are hidden on the various pages and subpages of the website www.air.bg. Participants have to find them and write one their song as a comment under a post of the game on Bulgaria Air's Facebook page. Each day the names of the musicians will be different. The terms and conditions of the game are available at the airline's Facebook page.
Joker to the participants is that most performers will be hidden in the new sections of the website. The refurbished website interface of the national air career now offers passengers the opportunity to check and track their flight online with the Flight Schedule service. For the first time on the website of Bulgaria Air, passengers can also book a place to stay during their holiday. There is an enormous range of villas, hotels, suites that Booking.com offers in hundreds of cities around the world that Bulgaria Air's customers can benefit from. There is also a new contact form where people can easily send their inquiries to Bulgaria Air and get a quick answer.
The game #Tickets, Festival and a Friend starts on May 22 at 4 p.m. o'clock - Monday, and will continue till June 11th. The winner will be drawn on June 12 and will be announced on the airline's Facebook page.