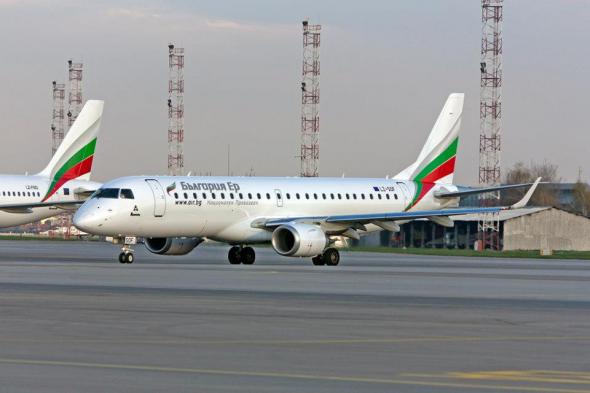 Update as of June 26: Bulgaria Air operates flights on all its scheduled routes, except Russia and Israel
Dear passengers and partners,
We would like to officially refute the information spread in the public space about canceled routes of the national carrier Bulgaria Air.
The national carrier Bulgaria Air has not canceled scheduled regular flights on its domestic routes and routes to Europe. As of June 26, the airline has resumed its flights and operates regularly on all its direct routes, except for Russia and Israel, where restrictions have been imposed by local authorities. Until the bans are lifted, the national carrier has also suspended seasonal flights to Portugal and Lebanon.
With three frequencies per day the national carrier operates its flights between Sofia and Varna, and from June 29 once a day will operate flights between Sofia and Bourgas. There are no canceled flights to Italy, Spain, the Czech Republic, Austria and other European routes to which Bulgaria Air operates.
You can find more information on the websites of the local airports, where up-to-date information is published up to 3 days before the upcoming flights.
The flights of the national carrier are performed under enhanced hygienic and organizational measures. The airline's aircraft are disinfected before and after each flight. Safety masks are mandatory during the flight for both the crew and the passengers. All Bulgaria Air aircraft equipped with HEPA air filters.
More about safety measures can be found here.