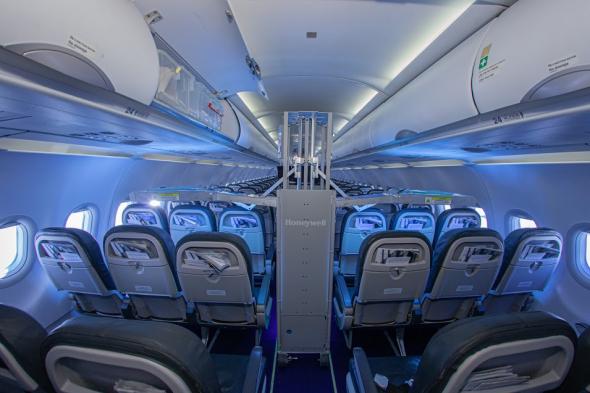 The UV machine with which Bulgaria Air disinfects its aircraft is among the best inventions for 2020 in the TIME ranking
The special UV machine, which Bulgaria Air began to use in addition to its pre-flight disinfection procedures, was included in the ranking of the world-renowned TIME magazine for the best inventions in 2020.

Each year, the ranking distinguishes in various categories the 100 products, software and services that solve insurmountable and timely problems in innovative ways. The projects are nominated and selected by the magazine's editors and correspondents around the world.

The Honeywell UV Cabin System II, also known as Dimer GermFalcon, was awarded in the "Transport" category. The magazine points out that it has proven successful in destroying two other viruses in the coronavirus family - MERS and SARS.

The national carrier of Bulgaria is the only company on Bulgarian market that uses the innovative machine. Qatar Airways is among the airlines that have integrated UV disinfection.

The technology is adapted specifically for aviation, similar to the UV disinfection system used in hospitals and COVID wards. It has extendable UV arms that treat the seats, surfaces and cabins of the aircraft without the use of cleaning chemicals. Hard-to-reach places on the plane can also be disinfected thanks to a removable lamp. In this way, after processing with the machine, passengers can board a completely sterile saloon.

More information about all the measures that the national carrier Bulgaria Air has introduced in the interest of its passengers, read here.