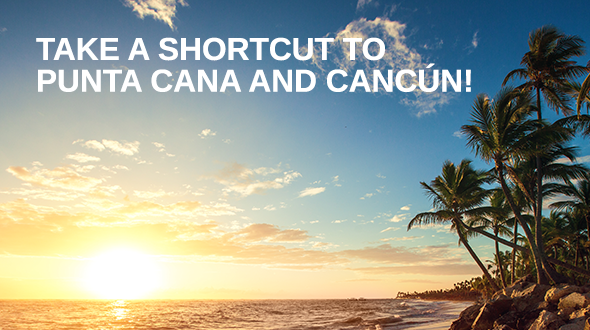 The shortest route to Punta Cana and Cancun is with Bulgaria Air and Condor flights
The endless sandy beaches, tropical climate, palm trees and turquoise ocean make Punta Cana one of the most preferred exotic destinations among thousands of tourists each year. It is also called the palm paradise on earth and its name literally means "the place where all palm trees meet".
Although thousands of miles away, Punta Cana can be reached for only 17 hours thanks to the joint flights of Bulgaria Air and Condor. They are organized in such way that if you leave Sofia in the morning, then by the afternoon you will be on the beach, holding a cocktail in your hand. There are no transit nights and no unnecessary waste of time traveling.
The national carrier also added a new frequency to its flight to Frankfurt – now on Saturday as well, which is an opportunity for another convenient connection to the Condor flights to the exotic destinations. Thus the flights from Sofia to the paradise destinations are performed every Saturday – to Cancun, and every Saturday and Monday – to Punta Cana. And back to Bulgaria, from Punta Cana – every Friday, Sunday and Tuesday, from Cancun – on Tuesday and Sunday.
The flight ticket prices for a round trip to Punta Cana start from EUR 686, and to Cancun – from EUR 741.
You can book your trip quickly and easily on www.air.bg or through the mobile app of Bulgaria Air.