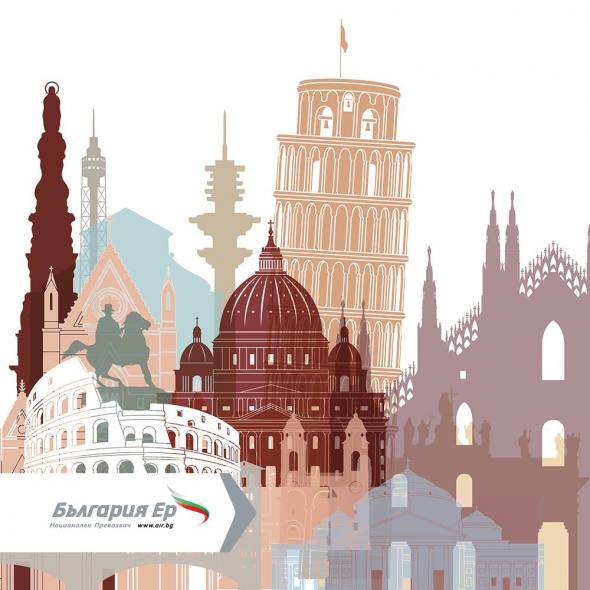 Sunny Italy is now only a few hours away from Sofia with Bulgaria Air's new flights
With the onset of spring and the first warm days, the desire to travel to awakens for many. The good news is that aroung the holidays you can use your free days to go on a pleasant holiday in a beautiful place. Undoubtedly, Italy is one of those places. Some of the most beautiful places in Europe are located at the southern part of Italy. These pieces of paradise are now closer and more accessible for Bulgarian passengers also.
The beautiful Italy is only a few hours away from Sofia thanks to the new code-share agreement between Bulgaria Air and Alitalia. The contract made it possible for every traveler to visit some of Italy's most romantic towns with only one Bulgaria Air's flight number ticket.
The national carrier offers flights to 16 of the most beautiful Italian towns. Everyone who wants to visit the fashionable capital of Europe - Milan, can do it every Friday and Sunday with Bulgaria Air's direct flights or via transfer through Rome.
The airline also offers flights from Sofia, via Rome, to beautiful Florence, Pisa and Venice, to the city of Vesuvius - Naples, as well as to Genoa, Turin, Bologna, Triesis, Brindisi, Bari, Palermo, Catania, Verona, Lamezia Terme and Reggio di Calabria.
Bulgaria Air,
Fly good, Feel good!