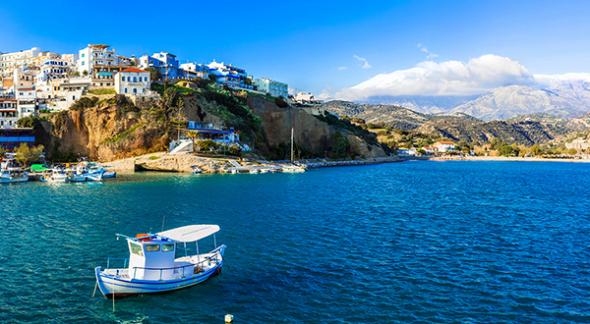 Send the summer with a trip to exotic Crete at promo prices with Bulgaria Air
Although summer is coming to an end, there are still heavenly places where you can enjoy the last rays of the sun and send a dignified summer - one of them is the island of Crete, also known as the island of myths and legends. But that's not the most impressive thing about it. The fifth largest island in the Mediterranean is one of the most beautiful places you can reach in less than an hour, and abounds in exquisite beaches with crystal clear water, where everyone can sunbathe safely away from the large crowds.
Endowed with amazing nature, rock massifs and unforgettable views, the island of Crete hides many wild places. And there is no better place to visit it from now on - because the national carrier Bulgaria Air has an ongoing promotion on its flights between Sofia and the largest Cretan city and administrative capital of the island of Heraklion.
Bulgaria Air plane tickets between Sofia and the fabulous destination start at 59 euros one way and include up to 10 kg. hand luggage, carrying a handbag or laptop bag, free check-in up to 1 hour before the flight and all taxes.
We should not miss the convenient days on which the airline operates its flights - every Thursday and Sunday, providing the opportunity for a long weekend in Crete or a well-deserved week-long vacation. Now we have a day off on September 22, which makes the opportunity to gather the last rays of the sun in Crete even more tempting.
So do not hesitate, but head to the paradise. All offers for Bulgaria Air flights between Sofia and Crete can be found in the "Promotions" section. Tickets can be purchased online at www.air.bg, as well as through the Bulgaria Air mobile application.
Bulgaria Air
FLY GOOD, FEEL GOOD