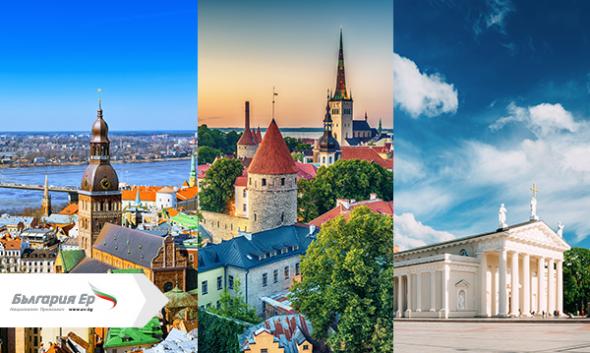 Riga, Tallinn and Vilnius are closer now thanks to the new contract between Bulgaria Air and Air Baltic
The national air carrier Bulgaria Air has expanded its portfolio of destinations through a new agreement with the Latvian airline Air Baltic. Thanks to it the passengers can now more easily and comfortably travel between Sofia and the three most beautiful Baltic cities – Riga, Tallinn and Vilnius.
The tickets for the joint flights are at affordable prices, with those for the Latvian capital starting from EUR 125 and for Tallinn and Vilnius starting from EUR 138. The biggest advantage for the passengers is the large variety of transfer points, because it allows them to choose the most convenient option for their trip. The flights between Sofia, Tallinn, Riga and Vilnius can be operated with connections via Amsterdam, Paris, Brussels, London, Zurich, Milan, Rome, Moscow, Berlin, Vienna, Frankfurt, Larnaca, Barcelona, Prague and Odessa.
The tickets for the three Baltic cities are already in the Bulgaria Air system and anyone can take advantage of them by booking online at www.air.bg, through the Customer Service Center of Bulgaria Air on e-mail: callFB@air.bg and phone: +359 2 402 0400, at the offices of the airline and through its partner network.