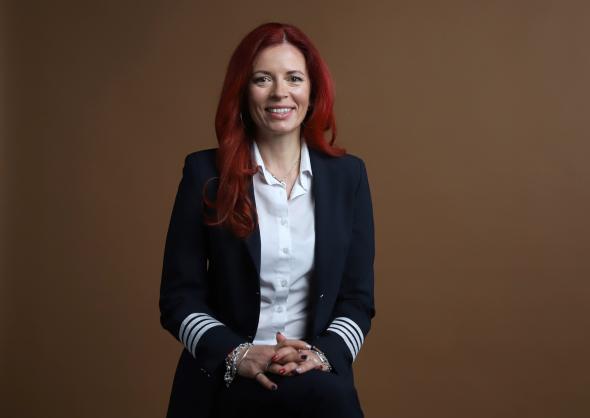 Raina Koseva and Dana Prihova and what it means to pursue your dreams to the very end
On the occasion of International Women's Day, we meet you with the authoritative representatives of the fair sex - the flight attendant and deputy cabin crew chief of Bulgaria Air - Dana Prihova and the pilot Raina Koseva, who talk about their professions and inspire women not to stop chasing their dreams.
"Since I was a child, I grew up with a love for aviation, as my father was a flight engineer, he was a pilot. Subsequently, this became my profession. This is my first dream, which I fulfilled and to this day I do not regret it," Dana told the morning block "Bulgaria in the morning" on Bulgaria ON AIR. Her dream has been in progress for 15 years now, and the flight attendant says that behind the attractive and glamorous profession lies hard work, struggle and maintainance of control.
"Sometimes behind the smile of a flight attendant can hide the bravery of an entire army, sometimes things can get out of control and we have to remain calm so as not to pass it on to the passengers," notes Prihova.
The entire interview with the purposeful stewardess and deputy cabin crew leader of "Bulgaria Air", Dana Prihova, for the program "Bulgaria in the morning" on Bulgaria ON AIR, see HERE.
The pilot of Bulgaria Air, Raina Koseva, also celebrated the holiday and took part in the joint campaign of advertising agency "Together" and career platform Nploy for successful women, which refutes stereotypes regarding professions. The campaign was held under the motto "A male profession? I don't think so".
"I am happy and proud to work for the airline, the national carrier of Bulgaria. For me, the feeling of flying on a plane with the national flag is like playing for the national team - an emotion that cannot be described in words and is not measured by salary or working hours", said Raina Koseva.