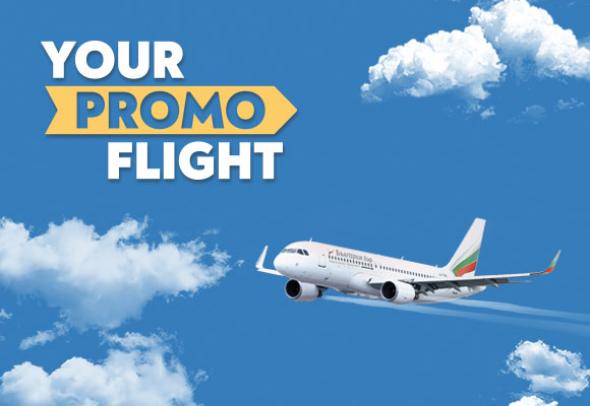 Promotional prices in economy and business class with "Bulgaria Air"!
Your Promo ticket with Bulgaria Air!
Promotional prices in economy and business class await passengers on board Bulgaria Air! Until the end of November the national carrier gives everyone the opportunity to take advantage of lower prices for travel on all international routes launched until March 31, 2023.
Prices listed include:
Economy class
• all outstanding fees
• 1 piece hand luggage up to 10 kg + 1 handbag/laptop*
• free check-in
• packaged warm delicious sandwich, chocolate bar and beverage of your choice: coffee, tea, soft drinks, wine
Business class
• 2 pcs. hand luggage up to 15kg in total and with dimensions 55x40x23cm each + 1 handbag/laptop
• 2 pcs. checked luggage up to 32 kg and 158 cm** each
• priority at check-in and boarding the plane
• access to business lounges at airports
• 4-course menu
• convenience and comfort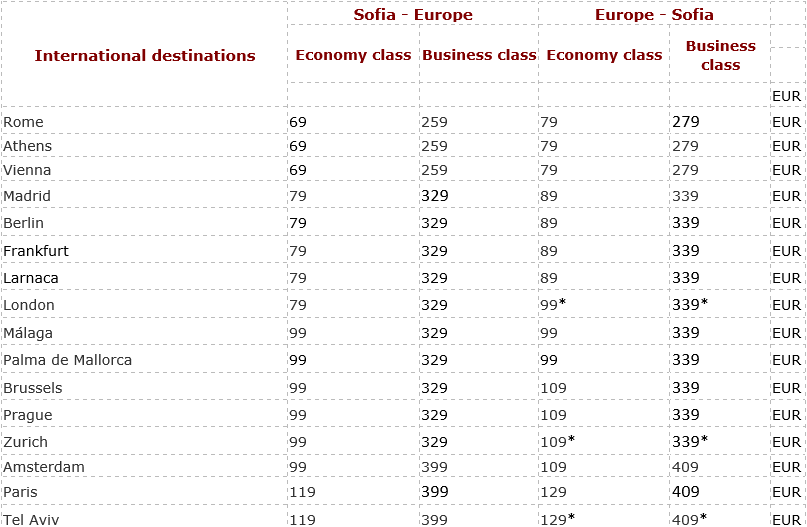 *Price shown is in local currency - from Tel Aviv in USD, from Zurich in CHF, from London in GBP.
Prices are valid subject in case of availability of seats in the promotional class. Airline tickets purchased within the promotion are issued in restrictive fares (FBLACK for economy class and JBLACK for business class), not allowing cancellation and/or change of date/destination.
You can find more information about Bulgaria Air flight ticket prices by destination HERE.
In addition to online at www.air.bg and our Bulgaria Air mobile application, tickets can be purchased through our offices in the country and abroad, as well as through the agency network. Depending on the issuer of the ticket, an issuance fee may be added.
Have a nice flight! Have pleasant emotions!