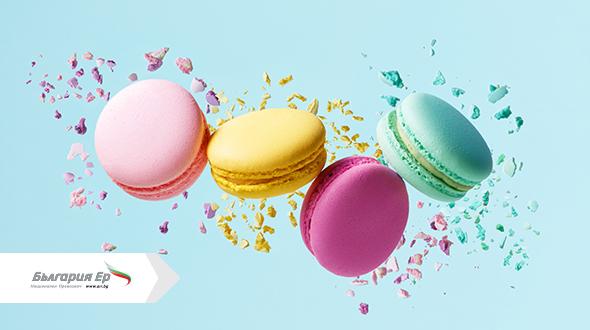 Pierre Hermé, the world-famous French pastry chef, arrives with Bulgaria Air for a special master class in Bulgaria
The big "star of French pastry" Pierre Hermé will visit Bulgaria for the first time. He will be among the special guests who will attend the Francophone Month of the French Institute in Bulgaria. Perre Hermé will arrive in Sofia on March 8 with a Bulgaria Air flight and will join the first event, part of his visit, on the same day – a discussion in the institute on how the pastry-making affects the French language. His book "Ispahan" will be presented on this meeting, along with "Parlez Francophone!" ("Speak Frankophones!") and "Le Ministre est enceinte ou la grande querelle de la féminisation des noms" ("The Minister is pregnant or the great quarrels about feminization of the names") of Bernard Cerquiglini, professor of linguistics.
The "cherry on the cake" of Perre Hermé's visit in Bulgaria will be the special Pastry Master Class in the French Institute, leaded by him on March 9 from 9:00 to 13:00. During it 5 young Bulgarian pastry chefs will participate in a competition in which they will have to prepare cakes by French technique and with a minimum of 3 Bulgarian ingredients, for 4 hours.
The winner will gain a one-month scholarship from the French government (including transport, provided by Bulgaria Air) for a one-week training in the renowned culinary school Ferrandi Paris and a three-week training at the Hermé headquarters in Paris.