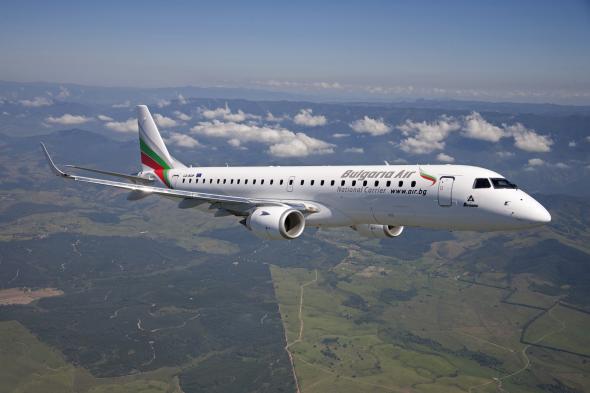 New luxurious magazine on the board of Bulgaria Air
Bulgaria Air offers a new luxurious English-language on-board magazine - Investor Digest. The magazine is part of the portfolio of the well-respected Investor Media Group and targets the English-speaking business audience, offering interesting and in-depth analyses from Investor.bg, Bloomberg TV Bulgaria and the monthly print publication of Investor Media Group - Bulgaria ON AIR Тhe Inflight Magazine.
In this way, the English-language readers can get quality summary and analysis of trends and processes in Bulgarian and world politics, economics and public life while traveling on a comfortable seat on the board of the national airline.
"Bulgaria Air's goal has always been to offer its passengers a complete board experience - a comfortable seating area, polite and smiling staff, catering and publications from which to receive interesting and useful information. With Investor Media Group's new Investor Digest magazine, we are adding to the palette of quality on-board editions, and we turn to our English-speaking travelers, who often have time to inform themselves about the most important things in politics, economy and society only while they are travelling, "says the Sales Director Of Bulgaria Air Maria Stoyanova.
Editor-in-Chief of Investor Digest is Konstantin Tomov, who is behind the success of the monthly on-board magazine of Bulgaria Air - Bulgaria ON AIR The Inflight Magazine and the travel magazine Go ON AIR.

We wish you a pleasant reading and a pleasant flight!