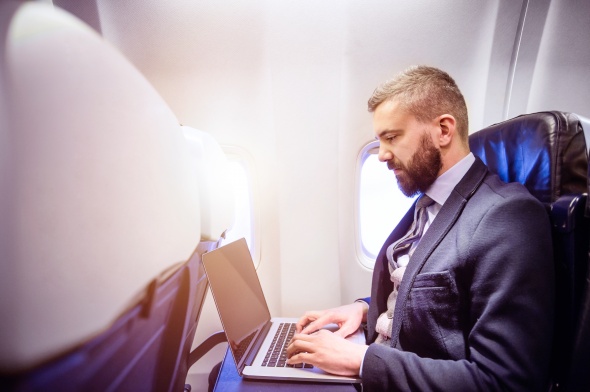 New, extremely attractive prices for travelling in Business Class to Frankfurt and to Vienna with Bulgaria Air!
Fly from Sofia to Frankfurt and back in Business Class at prices from EUR 550!
In the price are included two pieces checked-in luggage up to 23 kg each as well as a free change of the travel date and ticket annulation.
Flights with Bulgaria Air in Business Class to/from Vienna at new, lower prices!
One-way tickets from 295 EUR
Sofia - Vienna
Vienna - Sofia
Round trip tickets from 590 EUR
Sofia - Vienna - Sofia
Vienna - Sofia - Vienna
Enjoy the the privileges that offers the Business Class of Bulgaria Air:
Use of the business lounge of Sofia Airport;
Seats, offering maximum comfort and convenience;
A Welcome drink before take-off;
cooked meals, alcoholic and non-alcoholic beverages, tea and coffee;
A separate member of the cabin crew is taking care of you during the entire flight.