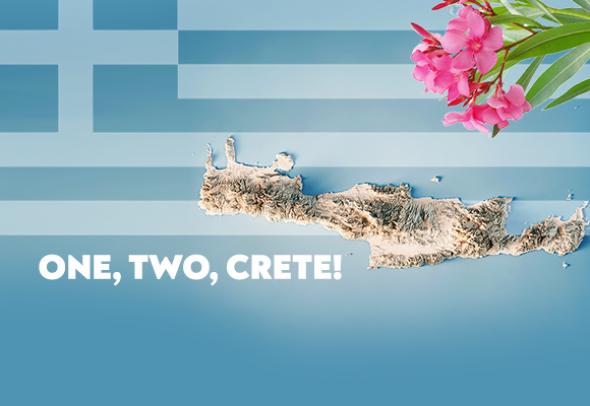 From June 3, Bulgaria Air launches direct summer flights from Sofia to Heraklion
The Bulgarian airline launched its summer route from Sofia to the city of Heraklion on the island of Crete from June 3. Thanks to the direct flights, part of the airline's regular program, passengers will have the opportunity to enjoy the stunning Greek island.
The capital city of the island of Crete, Heraklion is known for its crystal clear beaches, rich and mystical history, impressive nature and delicious cuisine. The passengers of Bulgaria Air will be able to get acquainted with the magical island atmosphere, try the exclusive Greek specialties, as well as enjoy the traditional Cretan hospitality.
Your unforgettable summer holiday on the island of Crete is even closer with a convenient direct flight to the capital Heraklion. Bulgaria Air flights operate every Wednesday and Sunday throughout the summer season, from June to October, making it possible for both a week-long holiday and a long weekend getaway. Economy class fares start from EUR 99 for a one-way ticket and include the right to 10 kg of hand luggage, a handbag or laptop, free check-in as well as free catering on board.
With the launch of seasonal flights to Heraklion, the national carrier provides its passengers with many entertainment options and diverse tourist routes for unforgettable journeys.
More information about special offers for flights from Sofia to Heraklion can be found on the Bulgaria Air website and the airline's social media pages.
The national carrier of Bulgaria offers its passengers the opportunity of requesting additional luggage and choosing a seat on the plane online. More information about all additional services offered can be found HERE.