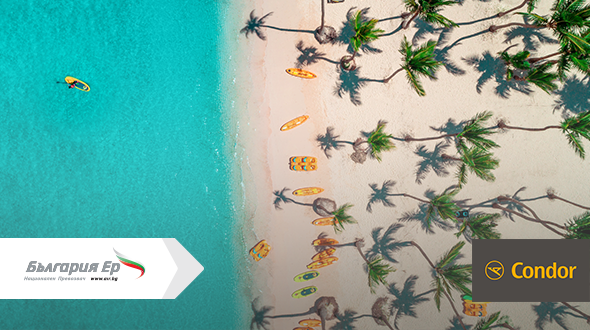 Flights to the most exotic destinations on the planet – now from Bulgaria as well, with convenient connections through Frankfurt
Now some of the most exotic places on the planet become more accessible from Bulgaria as well thanks to a new partnership between Bulgaria Air and the German company Condor. The large scale of the cooperation extends across four continents.
Under the new SPA agreement between the two companies, passengers from Sofia, Varna and Bourgas can reach the Caribbean, Seychelles, Mauritius, Maldives and dozens of destinations in Malaysia, with convenient connections through Frankfurt.
The flights to the German city are operated by Bulgaria Air and from there to the final destination – by Condor airplanes and crews. By transfer via Frankfurt the passengers can fly from Bulgaria also to the USA, Canada, Central and South America, Asia and Africa.
Bulgaria Air.
Fly good, feel good.