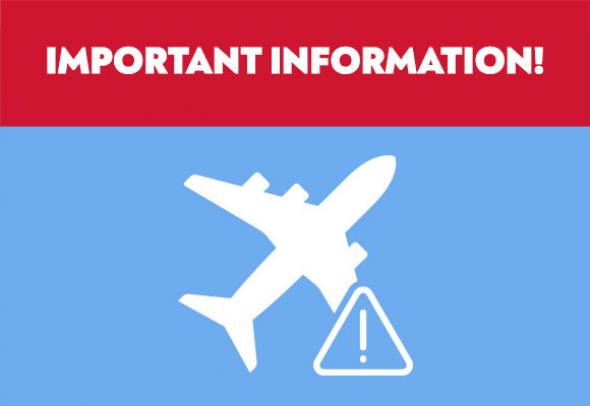 Cancellation of flights FB 571/2 on 12.10.2023 to and from Tel Aviv in Israel
Dear passengers,
We inform you that due to the alarming escalation of tension surrounding the development of the military conflict on the territory of Israel, the airline Bulgaria Air is forced to cancel flights FB 571/2 on the route Sofia - Tel Aviv - Sofia, scheduled for October 12, 2023
The cancellation of the flights is related to the highest level of risk because of the situation in the Middle East, given by security experts, and in view of the increased security measures in the airspace over Israel.
Indicative of the seriousness of the situation is the reaction of more than 25 European and international airlines, which have also canceled their flights to/from Tel Aviv International Airport in the following days.
The Bulgaria Air team apologizes to the affected passengers, assuring them that the airline's priority remains the safety and health of all people on board, as well as their comfortable and safe journey. The national carrier puts the safety of all its passengers, pilots and cabin crew of the aircraft in the first place when performing the flights.
Throughout the time since the beginning of the conflict, Bulgaria Air has continued to search for the right options for the implementation of its regular route, guaranteeing the safe transport of Bulgarians abroad and foreign citizens wishing to leave the country.
With care and respect for affected passengers, Bulgaria Air is offering a free change on all purchased tickets for travel to/from Tel Aviv until the end of October, and the newly issued tickets must be within one year.
For up-to-date information, follow the official website of the airline, as well as its profiles on social networks.