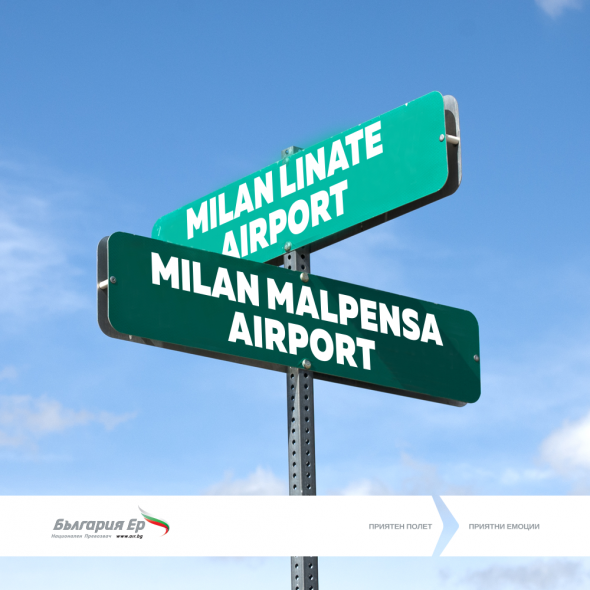 Bulgaria Air with weekly Sunday flights from and to Milan Linate Airport from 10th December
From 10th December until the end of the winter season, the national airline Bulgaria Air will begin operating flights from and to another international airport in Milan – Linate. The flights to and from the airport will be launched every Sunday.
Linate Airport finds itself in very close proximity to Milan – it is located 7km away from the city and offers many different transportation options to the town center. This location enables passengers to quickly and easily reach many places in Milan, while at the same time make budget savings.
For additional convenience, the airline will continue flying from and to Milan-Malpensa Airport every Friday, as up until now.
Bulgaria Air.
Fly good, feel good!