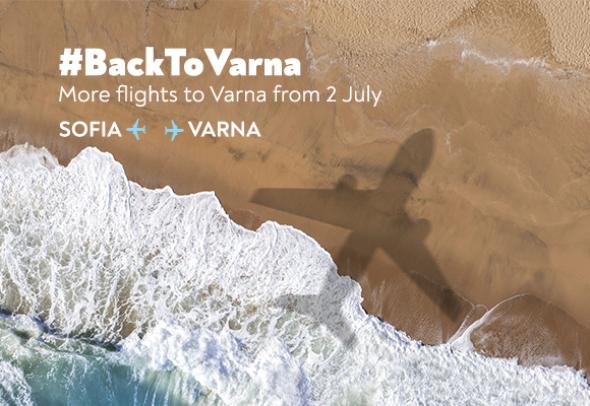 Bulgaria Air with a third weekly flight to Varna in the summer
During the active summer season, for the maximum convenience of its passengers, Bulgaria Air adds an additional flight on the domestic route between Sofia and Varna.
The third Sunday flight FB975/6 will operate from 02 July to 27 August. The convenient schedule with departure time at 07:30 p.m. from the capital and return from Varna at 09:00 p.m. will please all passengers who chose the seaside for their summer vacation.
With Bulgaria Air, the warm sand and sea breeze are less than an hour away, and Sunday evening is a good time to return home after a weekend by the waves or start a new summer vacation with a view of the sea.
The airline also offers 2 more options for traveling to the destination on Sunday - with departure at 3:30 p.m. from Sofia and return from Varna at 5:00 p.m., as well as a late flight departing from Sofia at 8:30 p.m. and returning from the sea capital at 10:00 p.m.
Prices for a one-way trip to sunny Varna start from 50 euros in economy class, and the ticket includes hand luggage up to 10 kg, handbag or laptop, free drinks and chocolate on board, as well as free check-in 24 hours before the flight.
The national carrier offers its passengers increased frequencies and a convenient flight schedule throughout the summer season to ensure maximum connectivity between destinations and optimal leisure planning options. Thanks to the improved functionalities of the website, passengers have a quick and easy option to request additional baggage and choose a seat on the plane online. More information about all additional services offered can be found HERE.