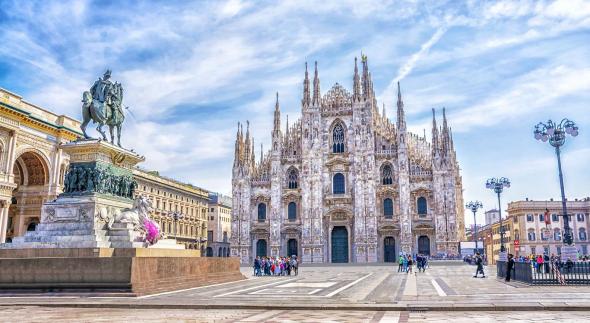 Bulgaria Air starts flying to to the heart of Milan
From October 27 all flights of Bulgaria Air to and from Milan will be launched via the central airport Linate. It is located in the heart of Milan, close to the city center and the sights of the city. The central location and the communicative connections, compared to the more remote airports Malpensa and Bergamo (whiche are located about 50km outside the city), make Linate airport one of the most the preferred airports for each passenger who travels to the famous fashion capital.
The location of the airport combined with the comfortable afternoon schedule of Bulgaria Air's flights give the passengers a great opportunity to enjoy a long weekend in Milan. Our flights from and to Milan (Linate airport) are launched every Tuesday, Friday and Sunday.
For more information about flights and booking tickets, you can contact the Customer Service Center at +359 2 402 0400, via the e-mail: callFB@air.bg. Tickets can also be booked online at www.air.bg, at an airline office and through our agent network.