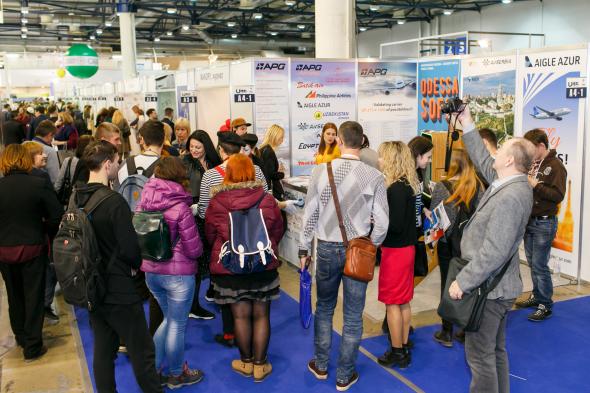 Bulgaria Air participated in the largest tourist exhibition in Kiev
The national air carrier Bulgaria Air became part of the largest UITT tourist exhibition in Kiev, Ukraine. It took place between March 27 and 29 and included 366 companies from the tourism and transport industry from 24 countries.
Bulgaria Air participated in the prestigious international fair together with its local partner APG and it presented its most advantageous travel offers to and from Odessa. The national carrier officially launched its flights to the pearl of Ukraine exactly one year ago, providing fast and comfortable transportation between Sofia, Varna Bourgas and Odessa as well as a connection from Odessa through Sofia to all international destinations of the airline. This also aroused great interest among the visitors of the exhibition just at the beginning of the new summer season. You can find more details about the flights HERE.
UITT is the largest tourist fair in Ukraine. It exists since 1994 and this was its 24th edition. It is mainly for professionals, and in the last two days – for the general public as well.