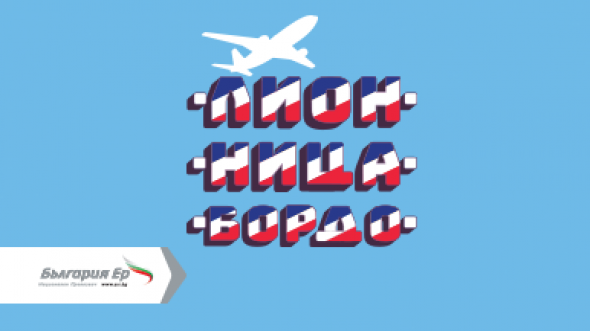 Bulgaria Air offers flights to three new impressive cities in Southern France
The national carrier Bulgaria Air extends its network of destinations with flights to three of the most attractive cities in southern France. Thanks to a new code-share agreement between the airline and Air France, passengers can now get quickly and conveniently from Sofia to the second largest French city of Lyon, to the port city of Bordeaux, which is also among the cultural monuments of France, as well as to the center of French Riviera - Nice.
The flights to Lyon, Bordeaux and Nice are conveniently connected via a transfer through Paris, and each passenger can reach one of the three French cities with just one ticket with Bulgaria Air's flight number. In addition to the new code-share agreement with Air France, the national carrier is gearing up for the upcoming summer season and opening seasonal flights to Bugas, Beirut and Lisbon.
For more information and purchase of tickets, you can contact the Customer Service Center at +359 2 402 0400 and via e-mail callFB@air.bg. Tickets can also be purchased from the network of Bulgaria Air's

tourist partners

.