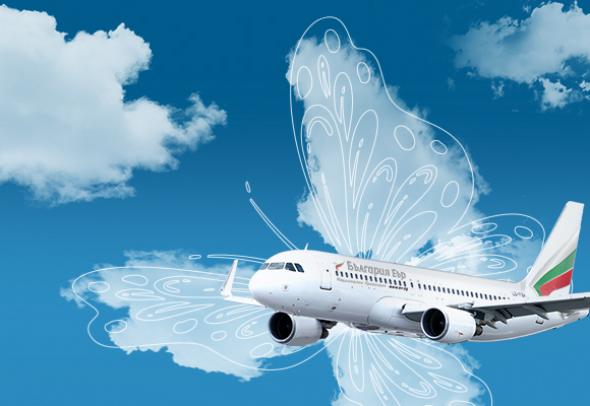 Bulgaria Air is once again the official carrier of the cinema and literature festival Cinelibri
Bulgaria Air is a partner on the 9th edition of the International Cinema and Literature Festival Cinelibri, whose rich program includes dozens of glamorous national and world premieres, expected in cinema circles around the world and in our country.
The festival will be held between October 6 and 29, 2023 in Sofia and six other Bulgarian cities under the motto Metamorphoses, dedicated to the 140th anniversary of the birth of Franz Kafka. And this year, Bulgaria Air is the official carrier of the event, providing safe and comfortable transportation to the international jury and guests.
In our hectic everyday life, we need to take time to explore the world and visit the destinations that have excited us for a long time. With the national carrier, only one direct flight separates you from Prague - Kafka's hometown, where you can immerse yourself in an authentic atmosphere and discover the famous sightseeings that you have only seen on the cinema screen.
More information about Bulgaria Air direct flights you can find in the Promotions section.
The national carrier continues to support numerous cultural initiatives as part of its corporate and social responsibility. Up-to-date information on all events that the national carrier is a partner of, you can find on the airline's social networks.