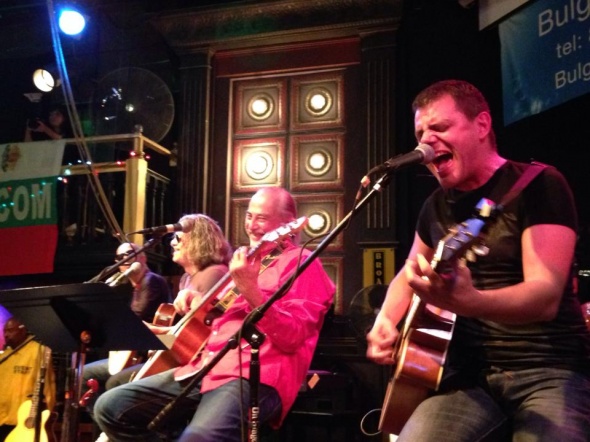 Bulgaria Air is а sponsor of the European tour of The Foundation
Welcome to a rock concert with the best songs of Shturtsite, FSB, BTR, Doni, the group Te and some of the unforgettable hits of Georgi Minchev. The Foundation group is composed of: Kiril Marichkov, Ivan Lechev, Doni, Slavcho Nikolov and Venko Poromanski.
The tour will pass through the following cities: March 6 – Paris, March 7 – Brussels, March 8 – Luxembourg, March 20 – London, March 21 – Vienna, March 22 – Prague, March 27 – Milan, March 28 – Munich, March 29 – Bern, May 8 – Madrid, May 9 – Valencia.
Having been a sponsor of the tour of The Foundation in the United States in 2013, Bulgaria Air again sponsors the musicians during this year's tour in Europe.
We wish you exciting emotional moments with the legends of the Bulgarian rock scene!