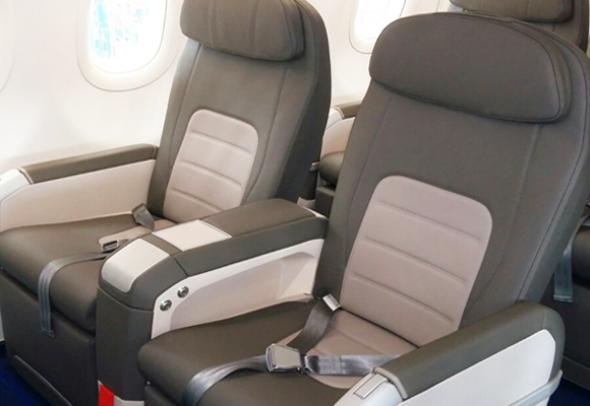 "Bulgaria Air" extends the term for purchasing promotional business class tickets until July 10
The national carrier "Bulgaria Air" extends the term for the purchase of promotional business class tickets until July 10. Thus, more people will be able to enjoy an even more pleasant and comfortable trip to 18 international destinations, including Athens, Larnaca, Palma de Mallorca and other captivating cities with their history and beauty, as well as the opportunity to travel from and to Varna and Burgas.
Promotional conditions are valid for the purchase of business class air tickets, where passengers get more privacy, additional luggage, priority check-in and boarding, access to airport business lounges, more points in the FLY MORE program and could enjoy tempting four-course menu. Tickets purchased during the promotional period can be used for travel until October 30, 2022.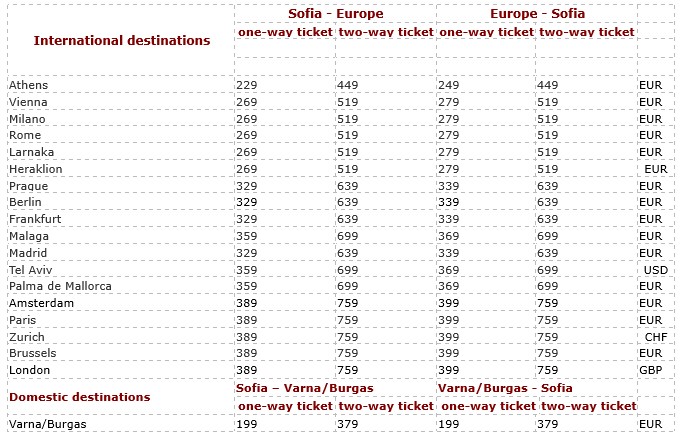 Safe, secure and peaceful transport for passengers is the number one priority of the national carrier. Bulgaria Air has taken the highest possible hygiene and organizational measures on board. Before each flight, the planes are disinfected with special cleaning agents, as well as with a special UV machine, which is proven to destroy all viruses and bacteria from smooth surfaces. It thoroughly treats all surfaces that passengers could touch. The airline's planes are also equipped with the special air HEPA filters, which eliminate up to 99.998% of all known bacteria and viruses in the air and refresh the cabin air every few minutes. In addition and in line with the recommendations of the aviation and health authorities, hot water, soaps and disinfectants are provided on board the aircraft.
More details about "Bulgaria Air" and the preferential prices for air tickets in business class can be found on the airline's website.