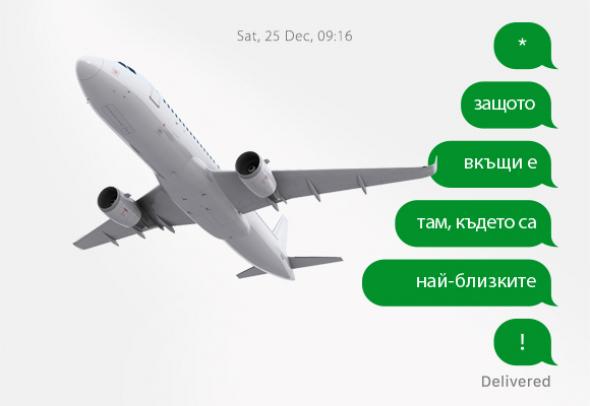 Bulgaria Air announces additional flights for the holidays
Home is where your loved ones are, and Christmas is the best time to spend happy moments with them. Being together during the holidays is much more than a tradition. Therefore, as a national airline, Bulgaria Air launches additional flights to some of the busiest destinations:
Amsterdam: 17.12 | 22.12 | 07.01 | 08.01
London: 21.12 | 23.12 | 04.01 | 06.01
Moscow: 30.12 | 31.12 | 01.01 | 08.01 | 09.01
Berlin: 18.12 | 08.01
Bulgaria Air planes undergo complete disinfection with the help of modern UV technology, eliminating bacteria and viruses from all smooth surfaces in the plane. In-flight air also passes through special systems with HEPA filters to purify and maintain in-flight air quality.
Be home for the holidays with Bulgaria Air!