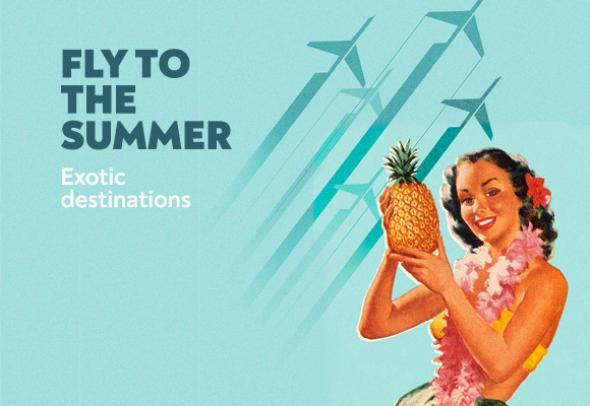 An exotic journey with Bulgaria Air to the most desirable destinations
Exotic destinations are most desirable in winter when it's dark and cold outside. Therefore, due to the high interest, as well as in order to improve the travel options, the national carrier Bulgaria Air, together with its partners Condor and Air Mauritius, offers its passengers unforgettable and exciting journeys with convenient transfer connections via Frankfurt , London and Paris to the most captivating and fascinating destinations.
Frankfurt am Main, as its full name is, is one of the most emblematic cities of the Old Continent, home to one of the largest airports in Europe. It provides convenient connection to many of the flights to a number of exotic destinations. For the greater comfort of Bulgaria Air passengers, the flight schedule is as practical as possible, departing at the end of the working week (Friday) and returning after 10 days on Sunday, making planning your dream vacation even easier.
One of them is the delightful Punta Cana with its endless beaches and tropical vegetation. The flight to this exotic destination is priced from EUR 1,262 in economy class and EUR 2,495 in business class. You can also continue your journey to the unique island nation of the Maldives, home to some of the most amazing sea creatures. The journey to this heavenly place is priced starting from EUR 2,384 in Economy Class and EUR 3,495 in Business Class.
The fabulous Seychelles with its amazing views, delicious food and sunny beaches is also one of the preferred destinations for this season. Air ticket prices there start from EUR 1,419 in economy class and EUR 3,424 in business class. With a transfer flight you can also reach one of the most beautiful islands in the Caribbean region - Cuba at prices starting from EUR 1,007 in economy class and EUR 2,559 in business class. The Mexican resort of Cancun with its endless white beaches and turquoise water is also preferred by many tourists. Ticket prices start at EUR 1,057 in economy class and EUR 2,879 in business class. Thanks to transfer flights via Frankfurt, you can also reach the island of Mauritius and Zanzibar at prices starting from EUR 1,122 in economy class and EUR 3,455 in business class.
Daily departures to the is
land of Mauritius are available with convenient transfer connections via Paris and London. Departure is at the end of the work week and return is on Saturday, with an additional day off before the new work week. Air tickets to this amazing place with its vast beaches and coral reefs start from EUR 1,180 in economy class and EUR 2,984 in business class.
The national carrier also offers its passengers the opportunity to request additional luggage and choose a seat on the plane online. More information about all additional services offered can be found HERE.