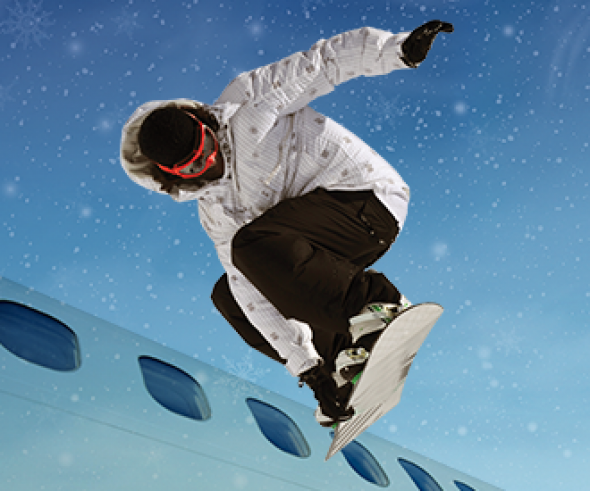 Bulgaria Air welcomes the winter with free transportation of ski or snowboard equipment
At he beginning of the snow season, once again Bulgaria air will make the fans of the winter sports very happy. From 29 October till 24 March 2018 each passenger of the airline can benefit from free transportation of ski and snowboard equipment on all regular direct lines, operated by the national carrier.
Each Bulgaria Air's passenger, who wants to conquer Europe's snow peaks, can now transport a pair of skis, sticks and ski boots or snowboard and equipment for it for free.
In addition to the free transportation of ski or snowboarding equipment, the price of the fight tickets includes also all airport taxes , 1 piece of hand luggage up to 10 kg, 1 piece of checked baggage up to 23kg. (for those fares with includes check-in baggage included), free check-in and catering on board.